Date of Issue: November 2021 Issue of Bakery Japan  Category: Knowledge
Oriental Yeast publishes Booklet Entitled "Sweets Coorde"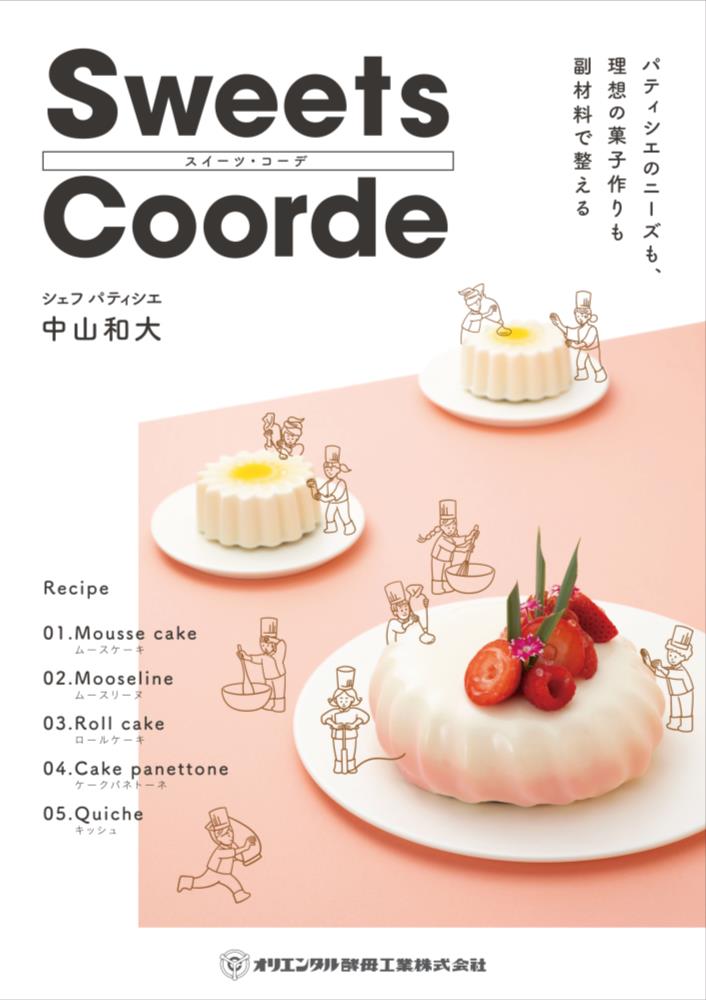 Booklet entitled "Sweets Coorde"

Oriental Yeast Co. Ltd., of the Nisshin Flour Milling Group,recently published a booklet entitled "Sweets Core-day". The booklet was produced in collaboration with chef-patissier Kazuhiro Nakayama of Occee-tanieal, a French confectionery specialty shop.

The booklet contains recipes for mousse cakes, mousseline, roll cakes, cakes panettone, etc., which were developed with the aim of coordinating sweets in a well-balanced manner from all perspectives by utilizing various sub-ingredients under the theme of "sub-ingredients open up a new world of pastry making."

For more information, please contact Oriental Yeast, at zero 3 3-9-6-8 1-1-1-1.

---
Fruit Sandwiches Have Been Popular as Luxury Snacks in Japan Recently

Larger Screen

Yamazaki Baking to Raise Prices of Japanese Sweets and Western-Style Sweets

Larger Screen
Websites that Provide Subscription to Selected Bread Products Are Becoming Popular in Japan - My Point of View

Larger Screen

Not Only Carefully Selected Finest Ingredients But Also Carefully Selected Finest Skills of Marketing - My Point of View

Larger Screen