Date of Issue: June issue in 2020  Category: Marketing
New Bakery Operation Supporting Service Called "Pantaberu"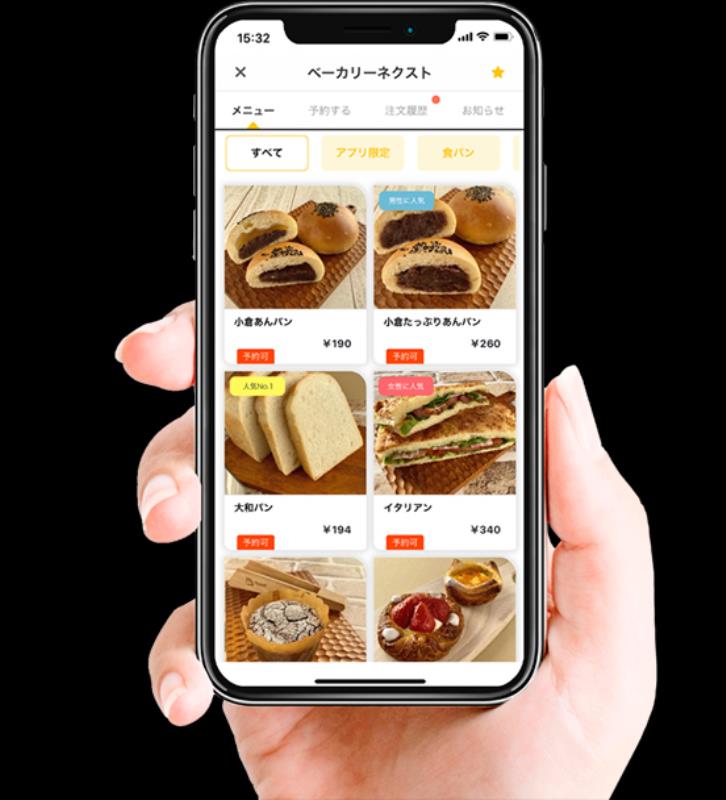 Next Scape Inc., a company developping IT systems, started recently, a new bakery operation supporting service called "Pantaberu".
Next Scape developed the special app for the service in which bread producs of bakeries are introduced, and people watching them can make an order in advance.
The orderd producs are handed to the buyers at the shop where the producs are produced.
Bakeries whose producs are shown in the app must have at least 1 product that is sold in the app alone.
This service help bakeries solve 4 issues, getting new customers, getting repeaters, increasing the amount of money one customer spend, reducing bread loss.
The contents that are shown in app are what customers need and they are based on the research made by Next Scape.
The pre-order system makes it possible for bakeries to sell producs of very high value which they could not sell because of the high risk of getting nobody to buy them.
Bakeries using this service have to pay to Next Scape, a commission of 1.5 % to 5 % of the sales made through the service. They do not have to pay the initial cost or the monthly fee.
This service has been started with 6 bakeries showing their producs in the app.
With the spread of coronavirus, bakeries are operating at the risk of virus infection, and shop stuff are under heavy pressure. Under these circumstances, our new pre-order service could reduce the pressure, by shortening the time for packaging the products, and by shortening the time customers stay in the shop, Next Scape says.
---